Sustainability
Reduce Plastic Waste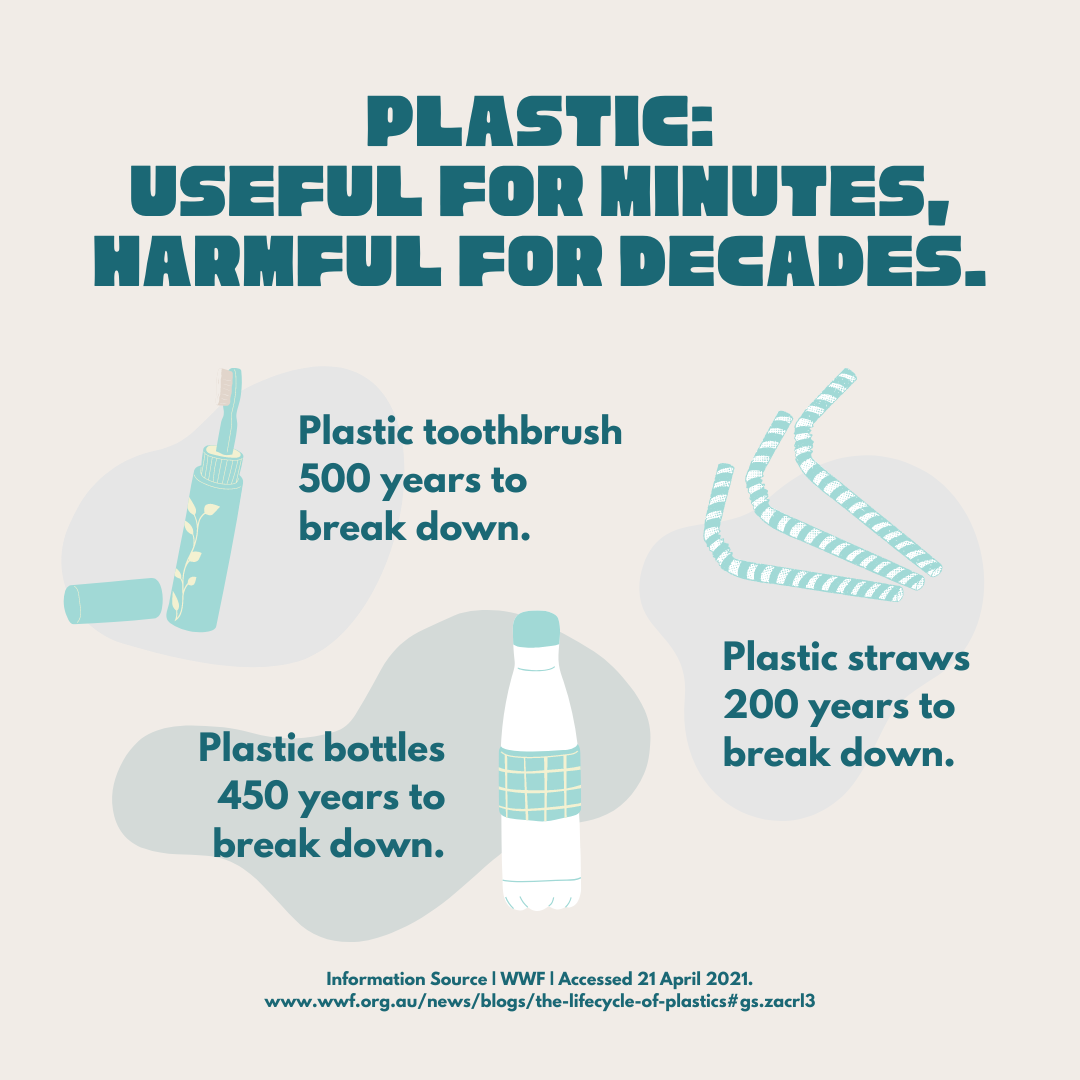 Globally, only 14% of plastic packaging is collected for recycling, and as much as 32% of all plastic packaging does not end up within a collection system, let alone recycled, according to the Ellen MacArthur Foundation
1
.  
Kick off 2023 by becoming planet positive and reduce plastic waste
by implementing these 5 easy habits in your daily routine:  
Bring your own coffee mug to work- Did you know that a lot of coffee shops will give you a discount if you bring your own mug?
Carry a reusable water bottle- This is an easy way to help the environment and stay hydrated.
Use bar soap instead of liquid soap- Bar soap helps eliminate single use plastics from your shower.
Shop with reusable grocery bags- Leave these in your bike or car so you never forget them!
Avoid plastic and choose glass, paper, silicone, or bamboo products when possible- This can be a little more expensive, but significantly helps the environment and creates less plastic waste.
1 –

"The New Plastics Economy: Rethinking the Future of Plastics." The Ellen MacArthur Foundation & McKinsey Center for Business and Environment, January 2016.
The New Plastics Economy: Rethinking the future of plastics (ellenmacarthurfoundation.org)
report-2016.
---
American Assets Trust, Inc. ("AAT") is a dedicated steward of our community and our environment. Together with our community partners, we have developed and incorporated into our business practices innovative programs to promote environmental sustainability and social responsibility.
https://www.americanassetstrust.com/sustainability
At Torrey Point, sustainability is more than just a buzzword; it's a way of life. Out team is committed to being an environmentally and socially responsible partner. We work tirelessly to ensure that we use the most up to date and eco-friendly building operations practices without compromising tenant comfort.

Torrey Point is LEED Silver Core & Shell.